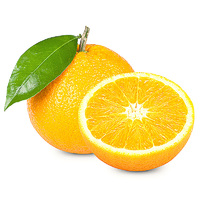 Expert usability review

Your goal might be to sell products or services; perhaps you simply want to inform, educate or start a debate. Whatever the goal the essence of great communication remains the same - know your audience and keep it simple.
Easy to say, surprisingly difficult to do.
The holy grail of delivering great experiences is to delight your audience and meet all of your own objectives - with the minimum of fuss. All too often online content fails to meet these basic principles and the potential cost is high - the audience switches off, never to return.
The purpose of an expert usability review is to evaluate your online content from the point of view of your customers. Is your content designed in a way that helps your audience meet their goals? Does the experience confuse or delight? The output is a report containing recommendations and actionable insights on how to improve the experience in a way that optimises how much of your audience engage with you, buy from you or really hears what you have to say.
Copywriting & translation

Great content is often the difference between turning your audience into an advocate or a detractor. How you display content online (the words, images, buttons, colours, menus and fonts) has a profound effect on your audience. User experience research shows that something as subtle as changing a single word at the right point in a customer journey can make all the difference.
We can also help to translate your content into English. Translation technology continues to improve but is not yet at the point where it can translate faithfully and gracefully. Technical documentation remains a particularly challenging area and the internet is full of (often hilarous and sometimes disastrous!) examples of blocks of content translated by technology that fail to convey the original message or communicate the opposite of the intended message.
We will help you to get the presentation and communication right by adopting the right tone and creating compelling content that strengthens your brand, turns your audience into advocates and increases engagement.
Website design & build
Whether you are an individual or a small to medium enterprise, present your products, services or ideas to the world. If you need a simple website to get your message out there or you want to start selling your goods and services online there are cost effective design and build methods, processes and tools that will help deliver an engaging and seamless customer experience.

With over 10 years experience in delivering user centred digital content (a world full of terms like guerilla testing, personas, story boards, minimum viable products and wireframes) we know how to design and build websites that will engage your audience. We take care of everything from the machine you'll need to host your website on the internet to the domain name registration and website design and build.
And if you want to do it yourself we're happy to help with that too. There are several website builder platforms available - a few of them are really very good; the rest really must try harder! If you want to go it alone we can help you to select the platform that is most fit for your needs and get you up to speed with hosting services, domain name registration and the basics of website design and build.